Four thousand dancing kids
But all weekend long at the VEF Culture Palace over 4000 dancing children will descend upon the old Stalin-era venue to delight Riga residents with their competing for the right to be in the 11th School and Youth Song and Dance Festival this July. Admission is free of charge at Ropažu street 2, with the contests beginning at 11 in the morning each day until April 12 (at 10) and lasting till late afternoon. Full program is on view at Riga City Council's Education deparment's e-skola portal.
Hot rods and other motor vehicles
Also lasting Friday through Sunday is the auto-tuning expo Auto Exotica 2015 at the Ķīpsala Exhibition Hall, where Latvia's car dealers will have their latest cars and SUVs on show, but also ultimate automotive freaks can check out some super souped-up vehicles like the British-made Aston Martin DB9 Volante sports convertible, now that the other Top-Gear-worthy Ultima GTR was confiscated by Poland's traffic cops for getting clocked at 302 kph in an 80kph zone on its way to Riga.
Rummage sale
For those getting their kicks from thrifty shopping opportunities, the Spīķeri district will feature its second seasonal open-air Flea Market where retro-furniture, vinyl records, books, clothing and bric-a-brac waiting to become someone's found treasure will abound. It starts Saturday at eleven and lasts until four.
Exhibition match on ice
But Friday is really the night to be out on the town for either music aficionados or sports fanatics. First off, tonight's friendly exhibition match between Latvia and France continues, to see if the home team can even out the score after last night's loss and embarrassingly low turnout at Arena Riga. Game starts at 19:30.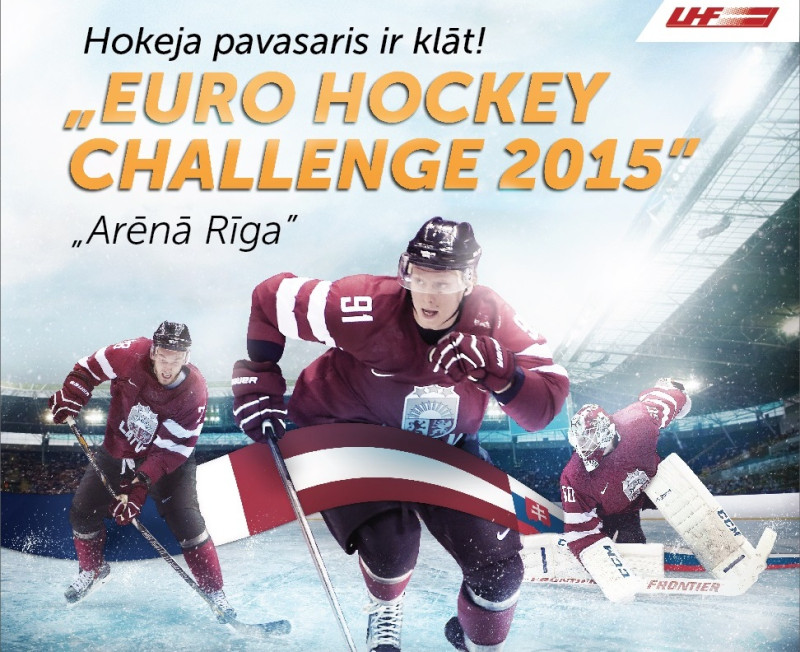 Anniversary concert extravaganzas
Friday night also offers two anniversary extravaganza music shows for two entirely different audiences – one for Latvian Radio 2 listeners, who can hear a line-up of Latvia's favorite performing artists all in one concert to celebrate the nation's leading popular music medium's 20th anniversary.
The other is for Eurovision fans, whose club is throwing a Eurovision Pre-Party Riga featuring a host of former stars of the unpredictably outrageous, schmaltzy and campy song contest, which this year has even jumped to expand its participants to include Australia, not just Turkey and Azerbaijan. The concert is being held at the Palladium Theatre in honor of Eurovision's 60th anniversary and starts at 20:00.