This is 21.5% down on the previous year's EUR 26.6 million.
70% or 14.6 million euros of the bank's profit for 2021 will be appropriated to the central government budget; the rest of the profit will be transferred to the reserve capital of the Bank of Latvia.
Over the last five years, Bank of Latvia's aggregate profit has reached 113.2 million euro, with 78 million euro appropriated to the central government revenue.
The bank outlined the continuous development of the instant payment infrastructure as one of its main focus points in 2021. Throughout the year, the volume and value of instant payments processed via the instant payment service increased 1.6 and 2.5 times respectively (the volume and value of the processed instant payments were 18.4 million and 6.3 billion euro respectively), with up to 100 thousand instant payments processed on certain days. In late 2021, the number of registered instant links stood at 609 000 (almost twice as many as a year ago).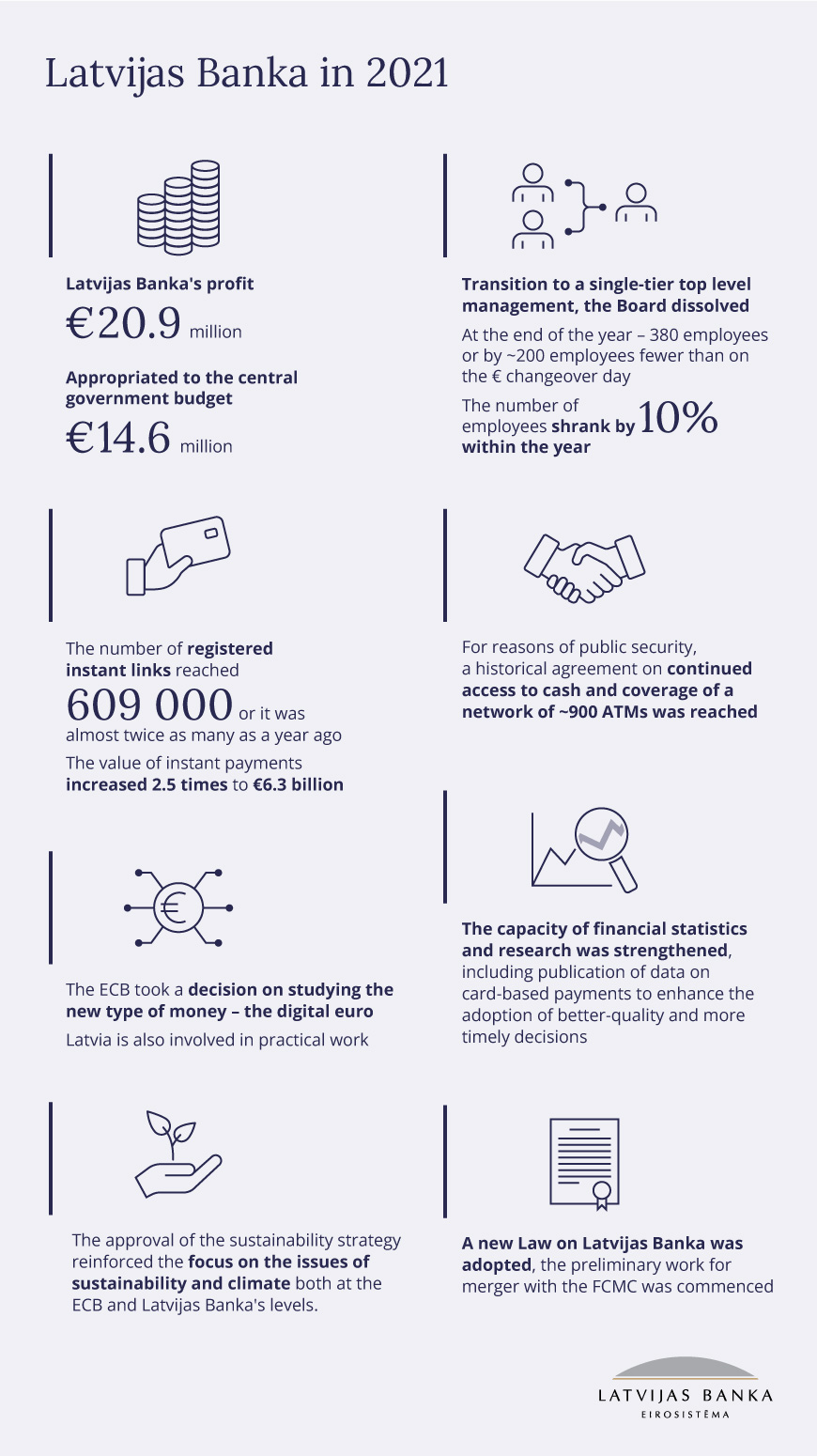 Source: Bank of Latvia