The coin "Sunflower for Ukraine", like the previously issued collector coin "For the Freedom of Ukraine", is dedicated to Ukraine's fight for freedom. The income derived from both coins will be donated to Ukraine.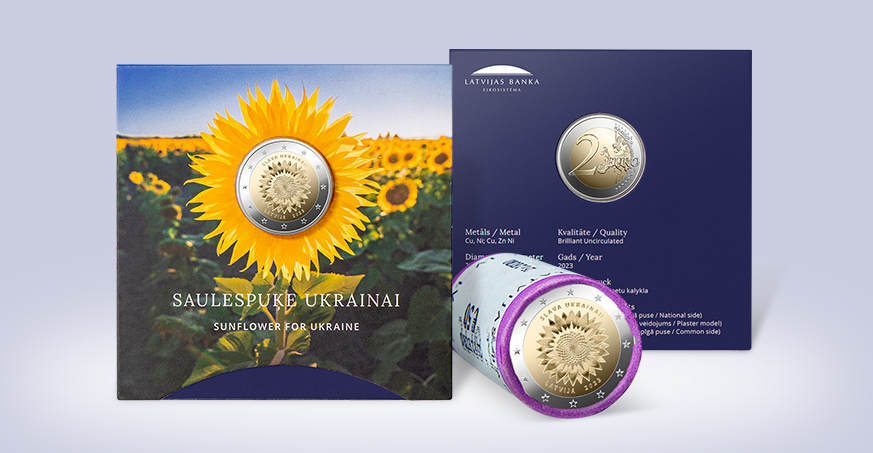 The author of the coin's graphic design is the artist Krišs Salmanis.
The national side of the coin depicts a sunflower and the inscription "SLAVA UKRAINAI!" (Glory to Ukraine!).
2 euro commemorative coins in gift packaging and circulation coin rolls (25 coins per roll) will be available via the website e-monetas.lv only.