In October, we celebrated BIG funding news, a pilot production plant opening, several startup product and feature launches, and more. Keep reading and learn what has happened in the Latvian startup ecosystem.
Morty raises $2.2M to build the "biggest theme park in the universe"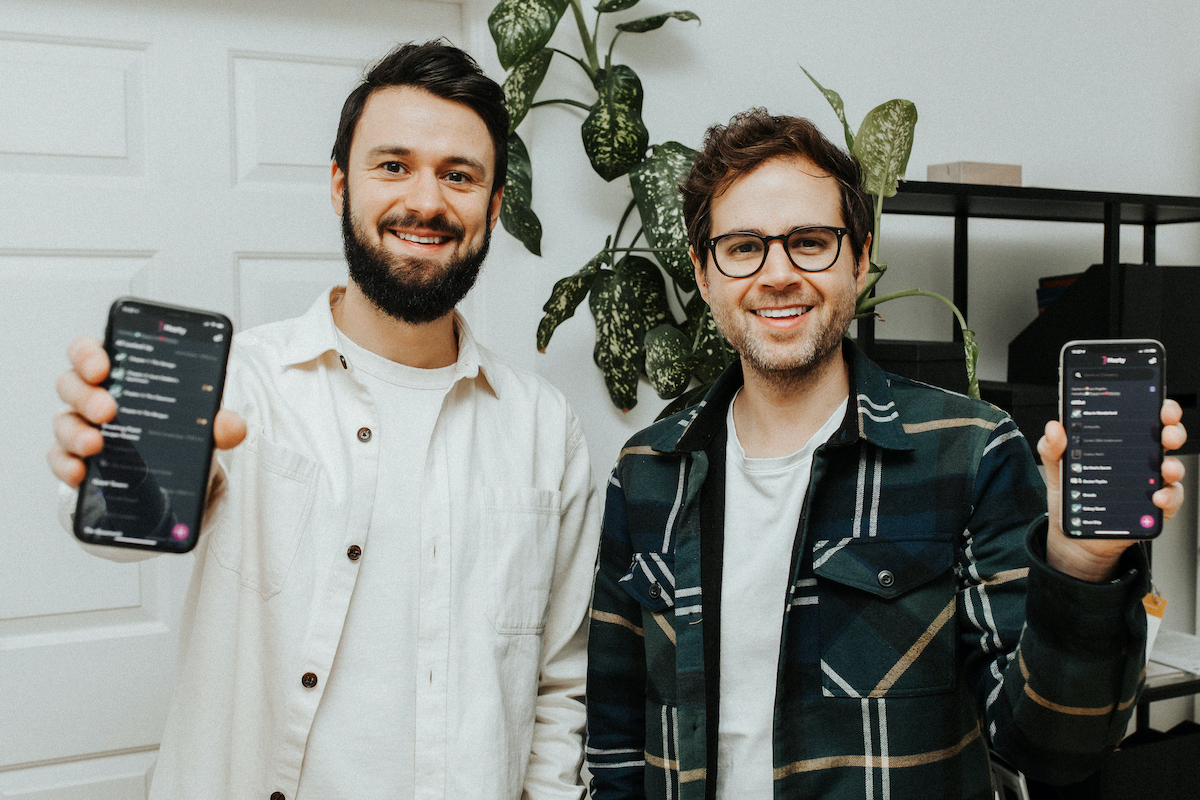 Kārlis Lapsiņš and Andy Bauch, co-founders of Morty (Publicity photo)
Last month, the Latvian and US-based startup Morty closed a funding round, raising $2.2M. The startup is building a marketplace for escape rooms, location-based VR, immersive art exhibitions, haunted attractions, and other entertainment formats.
The recently closed round was led by Protagonist, with the participation of General Catalyst, Animo VC, Marketplace Capital, Wedbush Ventures, Unpopular Ventures, Wonder Ventures, and several angel investors, and the sealed seed funding round will be used to build the "biggest theme park in the universe".
One of the startup's two co-founders is Latvian entrepreneur Kārlis Lapsiņš. Kārlis holds extensive experience in coding and has built and launched dozens of innovative and disruptive apps for a variety of industries.
Biotech startup SpirulinaNord nabs EUR 600K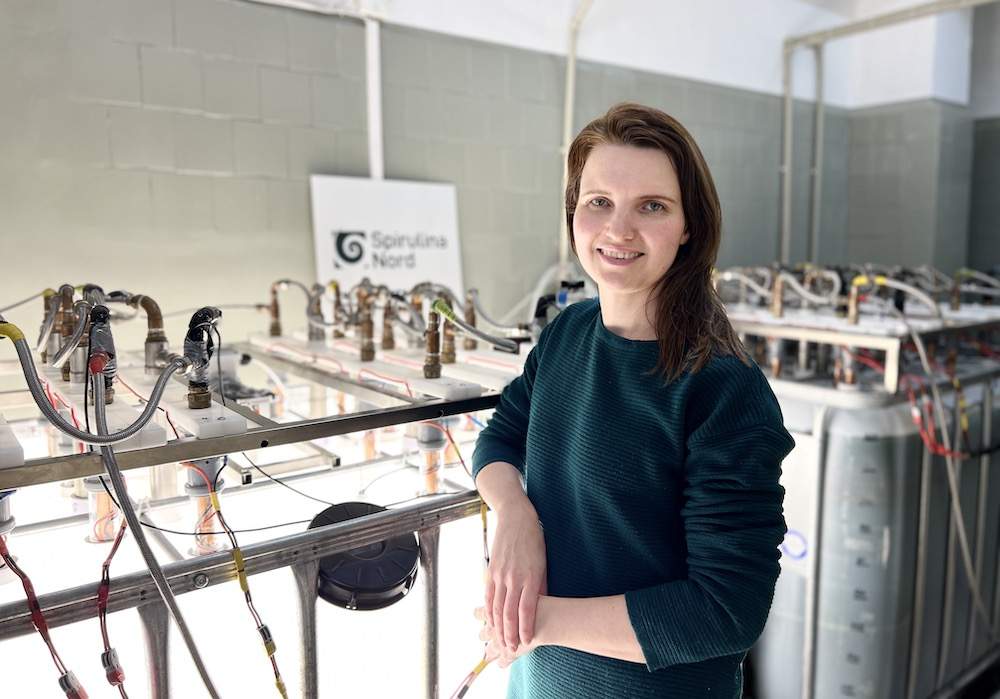 Agnese Stunda-Zujeva, co-founder of SpirulinaNord, and researcher at the RTU Faculty of Materials Science and Applied Chemistry (Publicity photo)
Latvian biotech startup Spirulina Nord closed a EUR 600K funding round from accelerator Buildit Latvia, a private investor, and the Rural Support Service's aquaculture grant program. The funding will be allocated to build a state-of-the-art biotechnology production facility in Riga, looking to increase the spirulina production capacity tenfold.
Founded by Latvian scientists in 2019, Spirulina Nord "is a pioneer in the development of microscopic spirulina technology," as said by the startup's co-founder Agnese Stunda-Zujeva. Thus far, the company has seen relatively slow growth due to the team's efforts being dedicated to testing and refining the production technology. Now, when the technology has been perfected, the startup can focus on growing faster.
Latvian car-sharing platform OX Drive attracts EUR 2.8M
Another amazing deal in October was sealed by the Latvian car-sharing platform for Tesla cars, OX Drive. The startup signed an agreement with Industra Bank for EUR 2.8 M in funding for fleet development. The attracted funding will be used to increase OX Drive's fleet to 200 shared electric cars.
OX Drive was launched in the summer of 2022, and it was co-founded by four young entrepreneurs. Thus far, the startup has had over 35K users that have traveled 2.5M kilometers on 64K journeys. As said by the company's founders, new additions to the fleet have significantly increased the platform's number of users. Thus, the upcoming fleet expansion will likely bring new OX Drive users.
When it comes to the startup's plans, its co-founder Egija Gailuma says that the company is already working on expansion to new markets, and the team hopes to enter new countries within the next 12 months.
Latvian Naco Technologies opens pilot production plant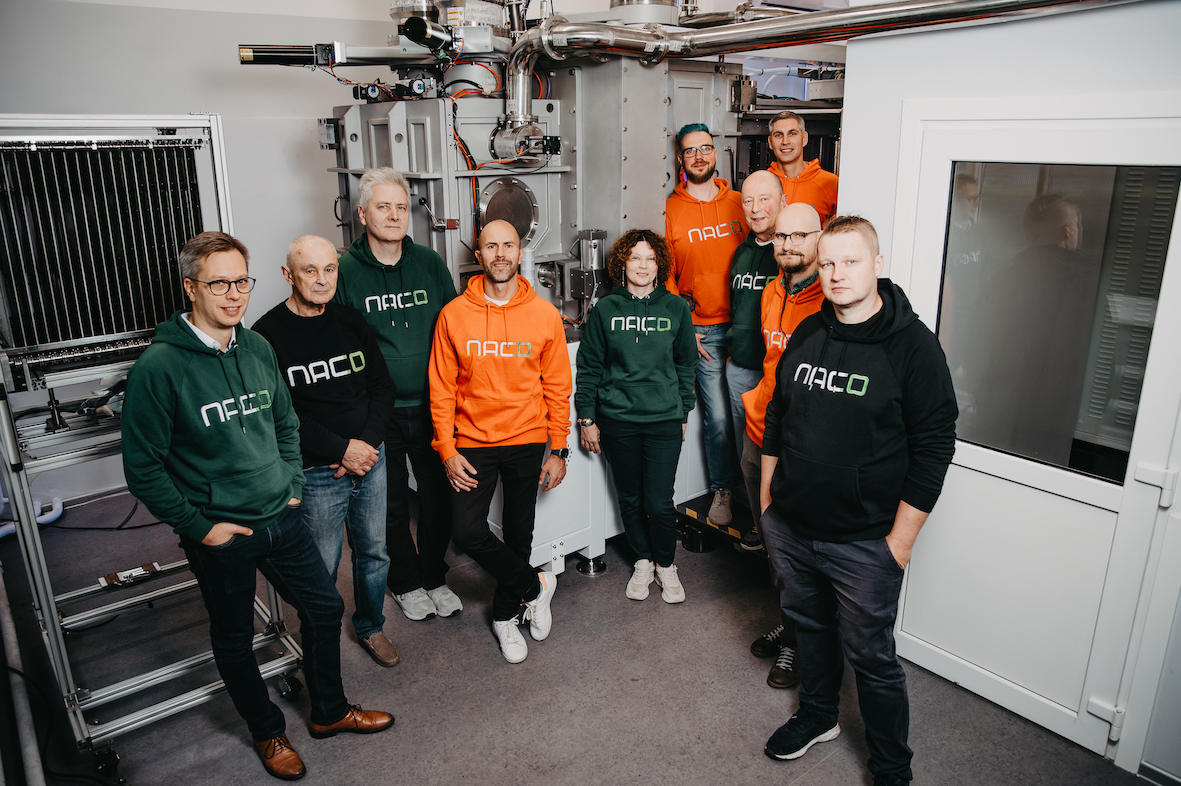 (Publicity photo)
Latvian startup Naco Technologies, which secured EUR 10M in funding earlier this year, opened a cutting-edge pilot production plant dedicated to coating hydrogen system components in October. The opening reaffirms the startup's commitment to supporting the green hydrogen economy and is a substantial step forward in hydrogen technology advancement.
The history of Naco Technologies dates back to 2009 when its core team met at the Commercialization Reactor's Ignition event. Since then, the company has established itself as a reliable business working with nano-coatings. Naco Technologies has developed a coating for the automotive industry that reduces friction in car components. In 2015, the startup sold this invention to the German company Schaeffler Group.
Fresh products, features, and R&D efforts by Latvian startups
Last month, several Latvian-based startups announced exciting launches, ranging from new products and features to R&D initiatives and more. Check them out!
Exonicus R&D working with European armies
Exonicus R&D, a pioneering Latvian medical education startup, has joined forces with Europe's leading defense industry entities for a EUR 30M initiative aimed at creating a cohesive digital training and decision support simulation platform tailored to the armed forces of Europe. The initiative hopes to create a catalog listing all the simulation resources available to European Union armies within the next three years.
As Exonicus R&D Project Director Līga Ellere explained, the creation of the catalog is far more complicated than it sounds: "Nobody has done this before in the European Union. NATO has a similar initiative called Modelling and Simulation As a Service, and the European Commission's Directorate-General for Defence is pushing for something similar for the needs of European Union member states' armies."
Mintos launches high-yield Fractional Bonds
Latvian investment platform Mintos has introduced high-yield Fractional Bonds, expanding the investment horizons for its users by providing convenient access to corporate bonds. This development enables investors of all levels to diversify their portfolios with bonds effortlessly.
As Mārtiņš Šulte, CEO and co-founder of Mintos, said, the recent launch of Fractional Bonds signifies the startup's commitment to "empowering individuals to take control of their financial futures by providing access to a diverse range of investment opportunities."
Giraffe360 releases Point Cloud feature
Proptech startup Giraffe360 has launched Point Cloud – a feature intended to save time for architects, engineers, and property managers. With Point Cloud, users can now capture 200K data points around a single space in 60 seconds with a single click – no training or professional camera operators required. The new feature brings the startup into a new client category – architecture, engineering, and property management.
Earlier this year, Giraffe360 launched a new AI feature, equipping real estate professionals with automated, sales-driven property descriptions for use in property listings and other marketing channels.
More October 2023 news from the local startup scene (and related):
The big October – two new MoUs signed & EUR 4M allocated for startup support by the public sector
Last month was significant not only for the Latvian startup scene but also for the local innovation and technology scene. We celebrated Latvia's tech leadership in one of Europe's leading 5G events, 5G Techritory, which took place in Riga for the 6th year. During the Forum, two Memorandums of Understanding were signed:
a 10-point Memorandum of Cooperation between Latvia's Ministry of Transportation and Ukraine's Ministry of Digital Transformation on supporting Ukraine in the immediate restoration of broadband internet and supporting the country's development of ICT infrastructure,
and a Memorandum of Cooperation on the development of quantum technology in Latvia.
Additionally, in October, the Startuplatvia.eu blog published an overview of the funding allocated by the public sector to support Latvian startups. Throughout 2023, multiple government organizations have collectively given over EUR 4M to bolster the Latvian startup ecosystem, with the most extensive funding coming from the Investment and Development Agency of Latvia and the Norway grant. Knowing that 2023 has been a challenging year in terms of startup funding raised, this public sector support has been crucial to keep the local startup ecosystem developing and launching new innovative products and services.
You can find more Latvian business and startup news at the Labs of Latvia website.