Sustainability is high on the agenda, says Anna Daudziņa, senior project manager at the Investment and Development Agency of Latvia, who helps Latvia's food producers get noticed on the world stage. "Companies are increasingly investing in research, not only to create new products, but also to digitise or green their production processes. The food industry doesn't just work to feed us all, but also addresses health and sustainability."
While companies have focused on organic foods for some time now, the "free from" segment is a current trend, meaning products without gluten, lactose, sugar etc.. Vegan food, especially various meat substitutes, is also on the rise. "Each company has its own philosophy on whether a product should taste like meat or not. Many simply try to create a tasty plant-based product without trying to preach to carnivores," Anna shares.
Latvian producers are also well aware of the importance of packaging design. "Nowadays, we have to think about preserving the shelf life of the product, as well as designing packaging that is green enough and uses recycled and recyclable materials. Latvian brands often stand out for clever packaging design," Anna explains. Labs of Latvia previously reported on companies leveraging the power of design.
Below is a non-exhaustive list of innovative foods from Latvia to give insight into the market.
Fish Peas – plant-based seafood alternatives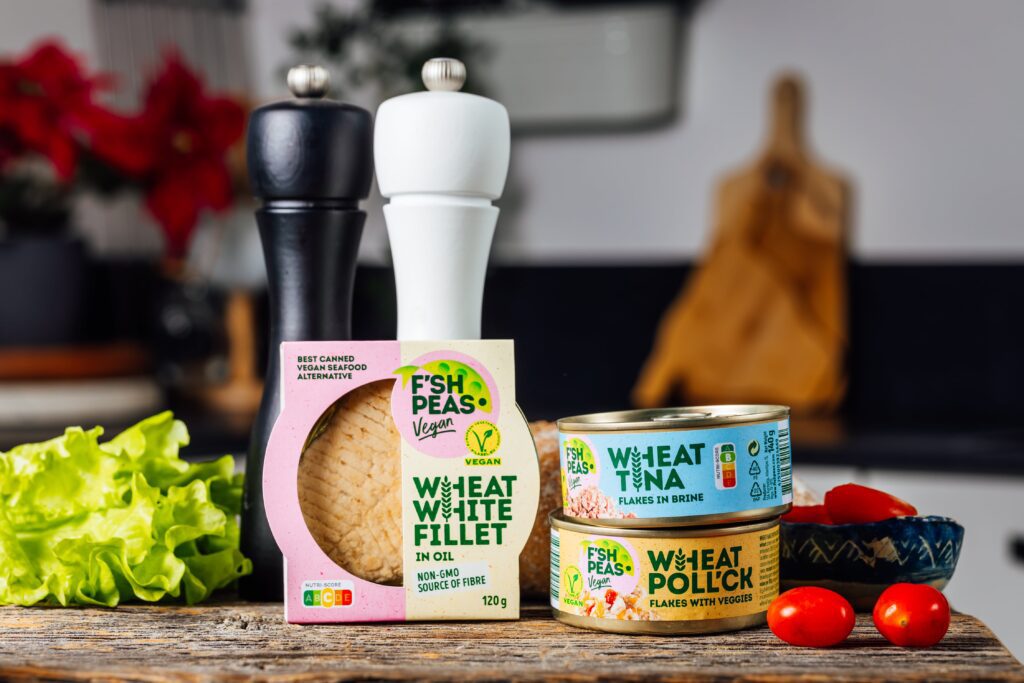 A plant-based seafood alternative by the seasoned fish processing and canning company Karavela. The Fish Peas line of flakes, salads and spreads is based on yellow peas – a nutritious and sustainable source of protein. The products are currently sold in several European countries and even New Zealand and Australia, and will soon go on sale in the USA via Amazon.
Rolands Romanovskis, head of marketing, shares that customers appreciate the "appealing design and taste that really resembles fish. There is not much choice in this category, compared to meat and dairy replacements." The Flakes with lemon pepper and Natural flakes have proven to be the most popular so far.
Karavela is currently working on a new product group based on wheat. The company's R&D department is also developing a tuna fillet, which it claims will be a revolutionary product.
Meat Future – plant-based meat alternatives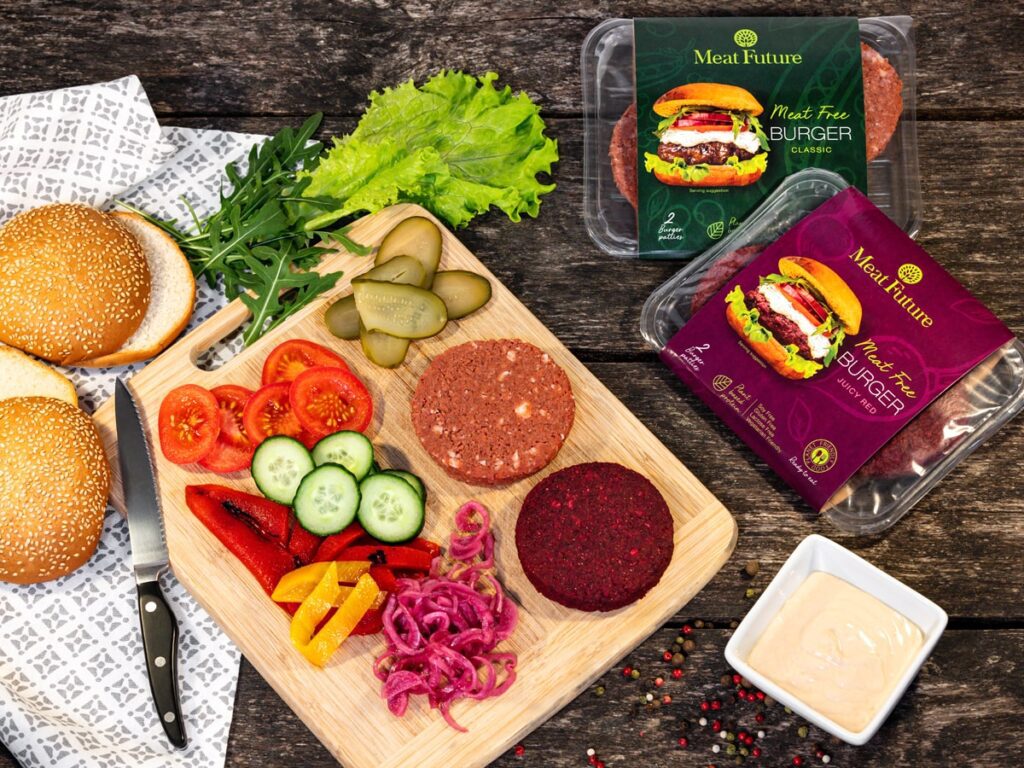 Plant-based meat alternatives in the form of jerky, dumplings, kebab strips and more. Meat Future's products are currently available in Latvia, Estonia, Sweden and the UK. Kristīne Zūpa-Rasimāviča, marketing manager, shares that they are working on growing exports to the UK and see potential in the German and Middle East markets.
Meat Future's main target audience is meat eaters who want to reduce the amount of meat in their diet. The company is not currently working on new products but further enhancing the taste of existing ones. Kristīne underlines that Meat Future products are not only nutritious, but also taste good, which cannot be said about many vegetarian and vegan alternatives on the market.
Vegantatoe – dairy-free cakes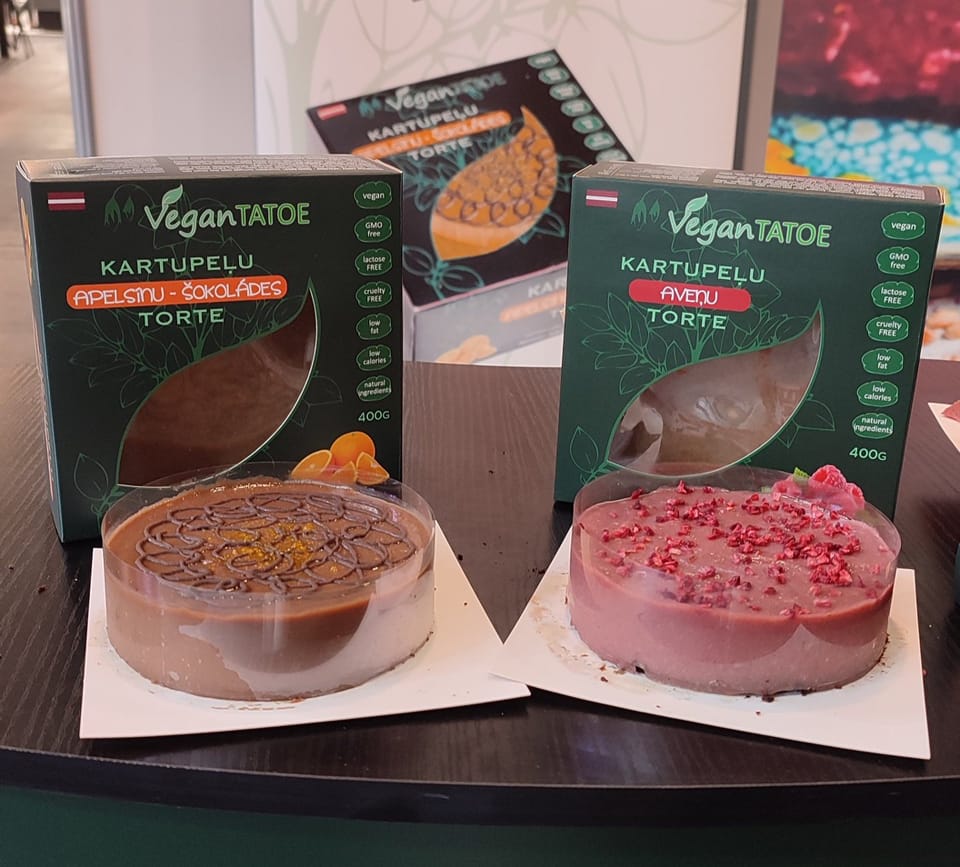 A line of dairy-free cakes, in which potato replaces the usual cream, milk and butter. The products are the result of an interdisciplinary project headed up by Ineses tortes, a Latvian patisserie. Currently, the cakes come in two flavours – raspberry and chocolate orange.
"It doesn't taste like potato. It was in our interests for another flavour to dominate," shared Juris Goldmanis, the man behind the idea of Vegantatoe in a previous interview with Labs of Latvia.
The company is currently working on new recipes and looking towards the Estonian and Nordic markets.
Fermentful – fermented green buckwheat drink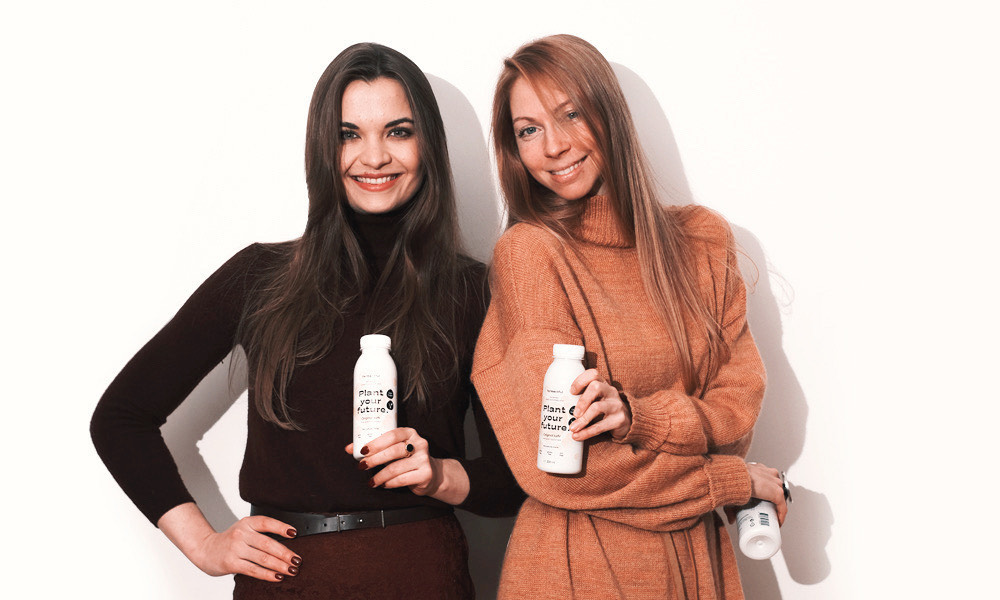 Fermented plant-based drinks for one's gut health. The dairy-free alternative to kefir is currently available in four flavours: plain, chocolate, sea buckthorn, and apple-lingonberry with cinnamon.
The Latvian Startup Association Startup.lv notes Fermentful as one of 10 promising startups from Latvia to watch in 2023. Recently, it became one of five international companies to join the Foodtech Lab accelerator by the Žabka Group, a major retailer in Poland, wrote Labs of Latvia.
Co-founder Anda Penka shares that Fermentful is currently streamlining production processes and preparing for the first products to land at Rimi supermarkets in Latvia. In terms of export, it is focusing on the Baltic market, Finland, Sweden, Germany and Poland at this time.
Carlos' bugs – sweets with insect protein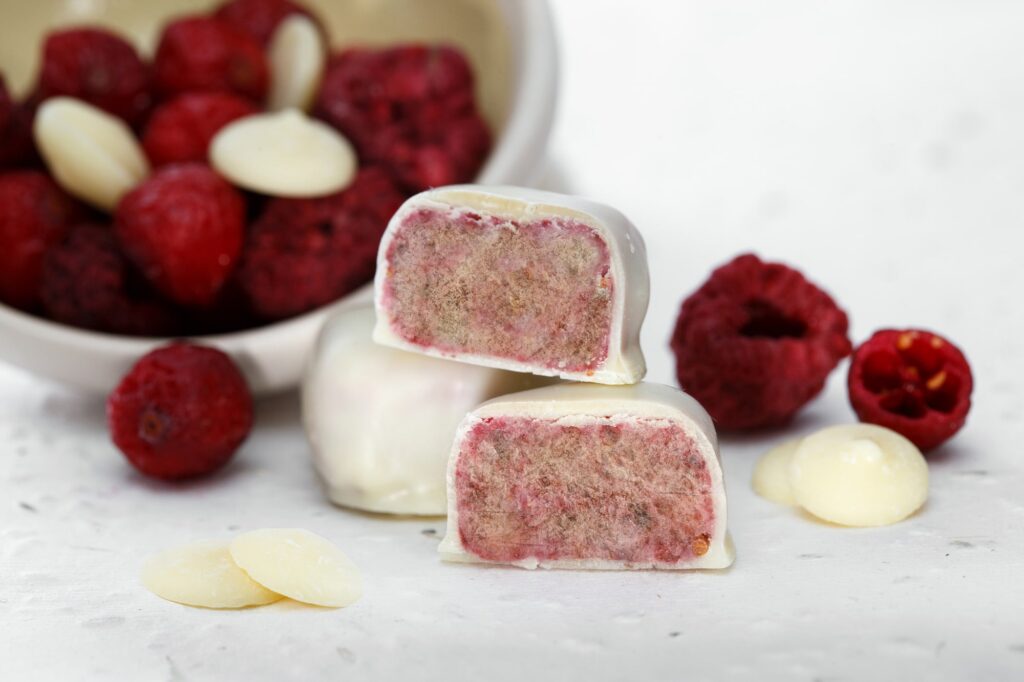 Low-in-sugar chocolate sweets with mealworm powder. A blend of Belgian chocolate and berries combine with dried insect powder, which is rich in protein, iron, calcium, omega-6, B vitamin, and more. Currently available in three varieties: dark plum, light berry, and dark nut.
Founder and CEO Edīte Ligere shares that the company is working on new products designed for physically active people. Carlos' bugs is focusing current export efforts on the Norwegian, Lithuanian and German markets, and has established a collaboration with a Baltic concept shop in Austria.
Edīte shared the full story of the company in a recent interview on Labs of Latvia.
Faba – bean-based sweets and spreads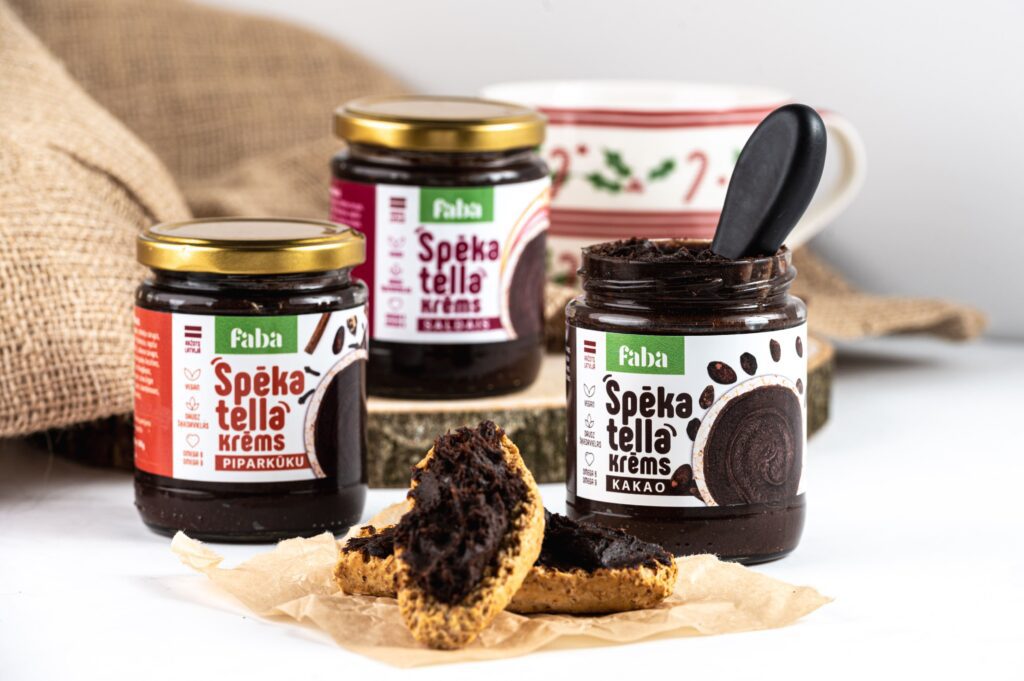 Dairy-free sweets, spreads and lollipops based on beans. "Some say the sweets remind them of peanut butter, while others mention halva," Vita Grinberga, founder of Faba, describes the flavour profile. The all-natural products are rich but not overpoweringly sweet. Vita shares that the team is currently focusing on extending shelf lives to ensure exports in future. Some samples have already been sent to Switzerland. This year, Faba is also working on new recipes. "You must keep developing to keep clients interested in the product," Vita is open about the reality of today's demanding market.
Griksi – buckwheat snacks and mixes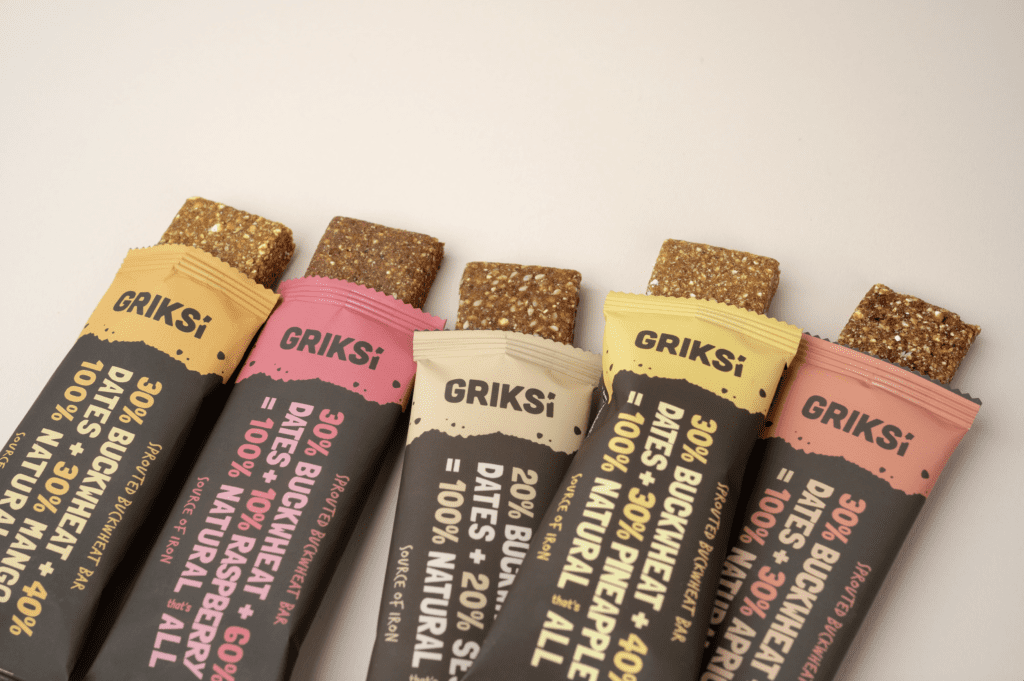 100% natural buckwheat snacks. The sprouted buckwheat bars are vegan, gluten free, raw, a source of iron and magnesium, and contain no added sugar. Founder Jūlija Danilina shares that "customers describe them as having a "lightly crunchy texture" and note that you can't taste the buckwheat". Griksi plans to expand the range with protein bars, dry green buckwheat mix for "meatballs" and two types of sprouted buckwheat muesli – with cranberries and coconut. The company has its eye on the Lithuanian and Estonian markets for export.
In 2022, Griksi secured a €10K prize at the EIT Food programme, Empowering Women in Agrifood, wrote Labs of Latvia.
Nutriboom – freeze-dried snacks and smoothie mixes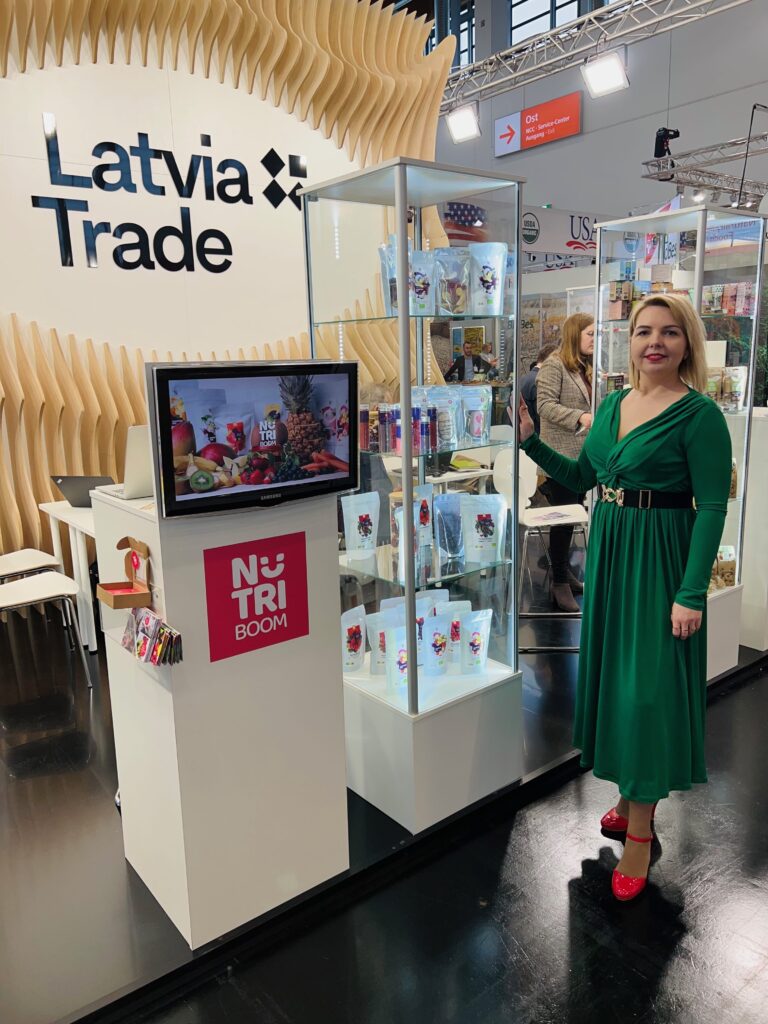 Healthy, nutrient-dense freeze-dried fruit and vegetable snacks, tea, smoothie mixes and spices. The freeze-dried pickled vegetables are a hit, with customers particularly fond of the onions and tomatoes. Founder Ilze Kalniņa shares that they are currently working on growing B2C sales via their own website and platforms like Etsy and Amazon, and are in talks with several bricks-and-mortar shops. In terms of export, Nutriboom is currently working towards the Netherlands, Germany, Czechia, Switzerland and Poland. They are also working on expanding their range of organic produce.
This story was originally published by Labs of Latvia and is reproduced by kind permission.